Topic

How the perceived limits of sexualisation vary depending on location and architectural elements.


Thesis Statement

Perceived sexualisation changes depending on multiple factors, this thesis is looking specifically at how tools and accessories are used in conjunction with altering power dynamics within a carefully orchestrated space to change how a person wants to be looked upon.


Project Statement

Using forms of transformative objecthood and performative scenography to enact different readings of the perceived availability to sexualise body in space.


Context Statement

By showing these transitional objects and performative scenes, I hope to show how sexualisation is not controlled by those that are gazing, but by how the person who is being sexualised displays their want for sexualisation. These multi-meaning objects that are relational to the body and the space that they occupy start to become tools for how a person wants to be perceived.


Object Statement

These objects exist to interact with body and space and are viewed in a multisensory way. The visual gaze is often relied on to tell a story, but these objects are also defined by their auditory, kinesthetic, and tactile gaze.




Who are you?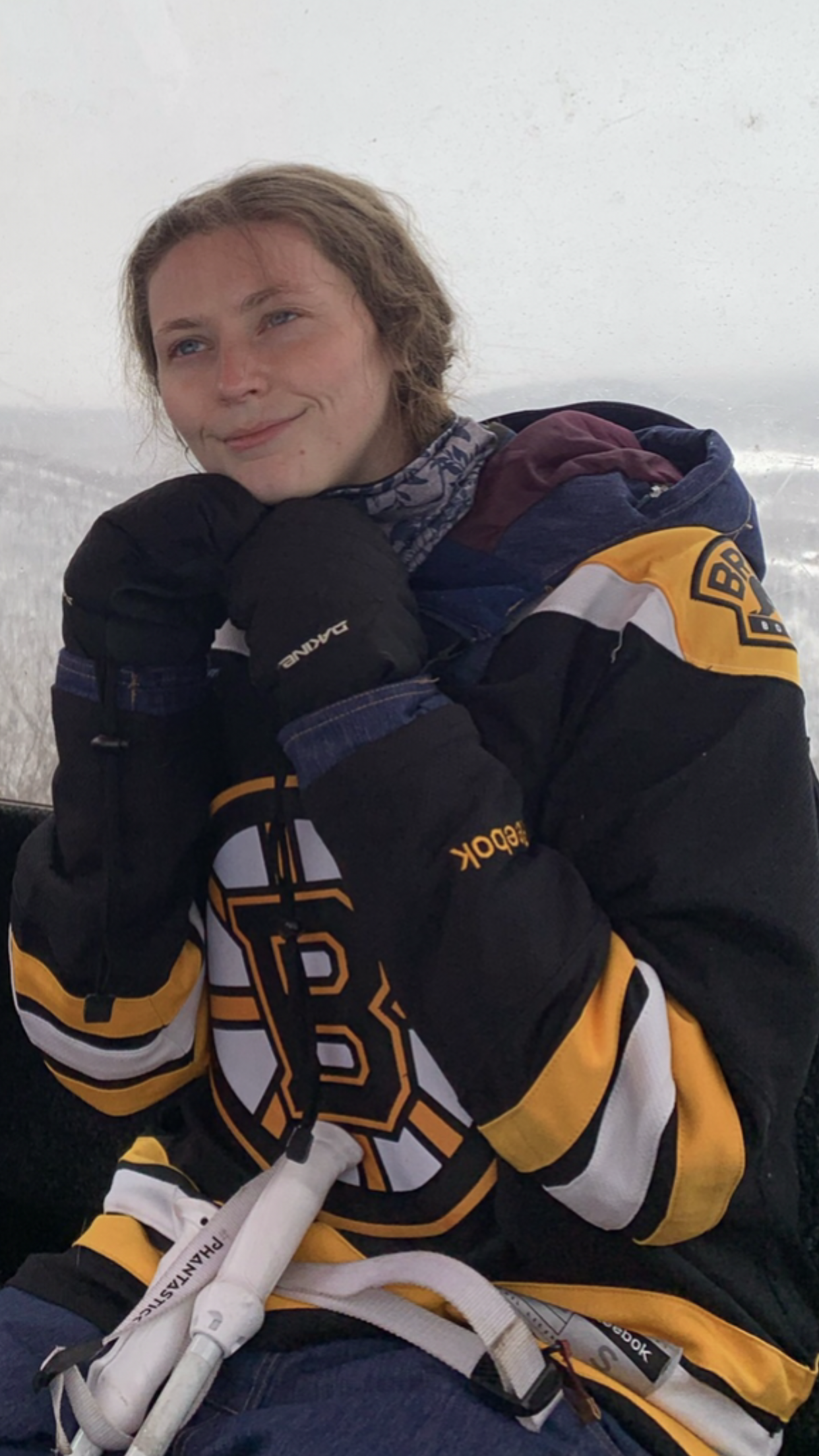 I love an easy question!

Hi, my name is Chloe.


For the Architects asking,

I am currently pursuing my M.Arch at RISD and will be graduating in 2021. Since you're here I already assume that you know what my thesis is about, I invite you to poke around and see what you find! I graduated from the University of Hawai'i at Manoa with a BEnvD in 2018. Both RISD and UH have very different ideas, opinions, and methodologies to teaching architecture so I think I have quite a varied perspective on our profession. Here are some strong opinions: I think textile isn't used to its full capability in architecture, fabric can do so much more than being curtains, "modern" buildings all look the same and lack any sense of place or identity, whether that identity is geographic or cultural, and, Architects try to be exclusive in their use of language and over analytics, sometimes a white box is a white box, calling it a metaphor doesn't put you head and shoulders over your hairdresser.


For the Dancers/Strippers asking,

I have been pole dancing for 7 years and teaching for 5. I have competed in competitions across the country including in PPC in LA, PSONE in Boston, Nationals in San Fransisco, and Miss Pole Dance New England in New London. I have had the opportunity to learn from some amazing pole dancers such as Nadia Sharif, Jordan Kensley, Heidi Coker, and Dimitry Polotov just to name a few. I started pole when I was 18 and honestly, while I wasn't a #notastripper I was always very cognizant that I wasn't and wanted to correct anyone who thought otherwise. I definitely tried to distance myself from the Stripping community. Obviously, that has now changed and I have no problem at all being associated (it would be awkward if I did and I wrote this thesis). I also understand that there is infinitely more to do with stripping than just pole, and it is easy to strip while not being able to pole dance. I am thankful that I have had the opportunity to teach in the community and help others grow and GET THAT BAG$$$.


For everyone else asking,

You're here so you obviously know that two huge parts of my life are architecture and dance, so let me tell you some fun facts about me. I am from Scotland but now live in the USA, Rhode Island to be exact. I have blue eyes and brown hair and live with my post-feral cat Cooper, he has amber eyes and white hair. I love to ski, I would say aside from my obsession with architecture and pole, I adore skiing. I swear I could ski every single day of the season. I like to watch ice hockey too (go Bruins!) even though I am terrible at ice skating, and when I have time I love to play music. I drove my electric piano over to Rhode Island from California when I moved out here, and have slowly been bringing my other instruments over. I also have a dog called Nevis, he's a 90lb yellow lab and lives with my parents. He's a really good boy.