Resources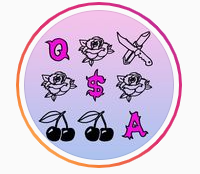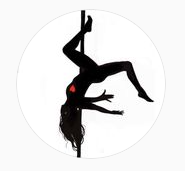 This thesis really wouldn't have been able to come to fruition if it wasn't for the help of my friends and resources out there for sex workers. Everything in this profession fully revolves around money and the need for the utmost mutual respect. But being a part of this thesis you have directly had the pleasure of consuming media, for free, that gives a personal view and experience inside a world that many chose not to understand or even validate.
Since we have directly benefited and intellectually profited from the hard work of many sex workers and sex work organisations here is the part where I ask you to return the favour.
Please consider donating to...
Ocean State Ass
;
OSA is a mutual aid fund set up by sex workers to help provide mutual aid for sex workers. OSA was set up at the beginning of the pandemic in Providence, RI and sets up local donation events and collaborations. Providence was once known (and still is) as New Englands Strip Club Capital. The City has had an intense relationship to the many strip clubs due to Providence's large mob affiliations.
Instagra

m
Twitter
PayPal Donations
ActBlue Donations
Sex Workers Outreach Program (SWOP)
;
Sex Workers Outreach Project-USA is a national social justice network dedicated to the fundamental human rights of people involved in the sex trade and their communities, focusing on ending violence and stigma through education and advocacy. On the national level, SWOP helps build stronger communities and a stronger movement through technical assistance, funding, and direct support and advocacy. On a local level, our chapters address structural, cultural, and interpersonal violence individuals in the sex trade face by working to change attitudes, change policies, and create alternative community-led systems of support.
Instagram
Website
Donate
RI Pole Space;
RI Pole space has been my home for the past several years. The home where I go to practice, teach, and escape Architecture. If you are looking to try pole please consider the studio. It is in Lincoln, RI, about 10 minutes from Pawtucket Center. You can book a class with any of the amazing instructors, or book private parties, private individual lessons, or private group lessons.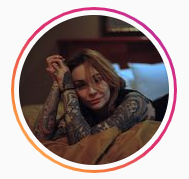 Elle Stanger; Elle is a queer, mid-thirties nonmonogamous, parent, sex worker, and certified sex educator and media producer. She has worked as a porn shop manager and product buyer, pole dancing stripper, a consultant for anti-trafficking organizations, professional cuddler, porn maker, writer, podcast host, and certified sex educator. Elle is a cornerstone in the sex work community and continuously works to lobby and educate. Without Elle, there would be significantly less discussion online about sex work.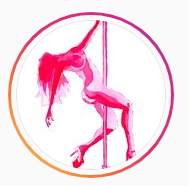 Jacq the Stripper;
Jacq (pronounced like snack) is an artist, comedian, actress and author. She is known from her Instagram, many books, and as the Stripper consultant to the movie Hustlers. As an artist, Jacq has been outspoken about the decriminalisation of sex work and acceptance of sex work. She's loud, energetic, and here for a good time!